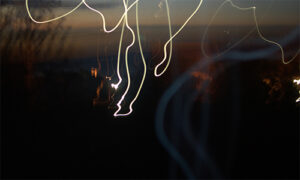 By means of this website, ELCRP, a body run buy volunteers, provides information concerning public transport services.
Reasonable effort has been made to ensure that the information provided by this website is reasonably comprehensive, accurate and clear, but please bear in mind that it is a volunteer run body.
However, the information provided on or via this website may not necessarily be completely comprehensive or accurate, and, for this reason, it is provided on an "AS IS" and "AS AVAILABLE" basis.
If you think you may have noticed any error or omission, please let us know by contacting info@eastlothiancrp.org.uk.
We will correct errors or omissions as soon as practical once established to our satisfaction by one of our volunteers.
General Information Only
While ELCRP makes every reasonable effort to provide information that is as comprehensive, accurate and clear as possible, the information provided on this site is necessarily of a general nature and may not address the specific circumstances of a particular individual.
Information Only
ELCRP provides information on, and on the availability of public transport services. It is not responsible for those schemes or services, nor for the way in which such schemes or services may be operated and administered in practice.
References to External Information / Organisations
The website sometimes refers or links to external organisations or sites over which the ELCRP has no control and accepts no responsibility. Any references or links on the website to external organisations or websites are provided as a matter of convenience only. They should not be taken as an endorsement of the contents of those external websites or of those organisations.
This website may contain third party owned content (e.g. articles, image libraries, data feeds or abstracts) and may also include hypertext links to third party owned websites. We provide such third party content and links as a courtesy to our users. Links are provided for your information only. We have no control over any third party owned websites or content referred to, accessed by or available on this website.
To the extent permitted by law, therefore, we do not endorse, sponsor, recommend or otherwise accept any responsibility for such third party websites or content, or for the availability of such websites. In particular, we do not accept any liability arising out of any allegation that any third party owned content (whether published on this, or any other, website) infringes the intellectual property rights of any person, or any liability arising out of any information or opinion contained on such third party website or content.
General Disclaimer, Representations, Warranties and Terms
To the extent permitted by law, ELCRP, and their respective voluntary members or agents, assume and accept no responsibility for, and give no guarantees, undertakings or warranties concerning, the accuracy, clarity, comprehensiveness, completeness, timeliness, fitness-for-purpose, up-to-date nature, reliability, or otherwise, of the information provided on this website, and do not accept any liability whatsoever in respect of, or arising from, any errors or omissions or any reliance on, or use of, such information.
Whilst we have taken reasonable care in compiling this website, to the extent permitted by law, we accept no responsibility for any loss or damage claimed to arise from any reliance on, or action taken by any person or organisation, wherever they are based, as a result, direct or otherwise, of, information contained in, or accessed through, this website, whether such information is provided by us or by a third party.
Basis of Use
By using this website, you agree that the use of information obtained or downloaded from or through this website is at your sole discretion and risk. Moreover, we welcome contributions from the public to help us improve the information we provide.